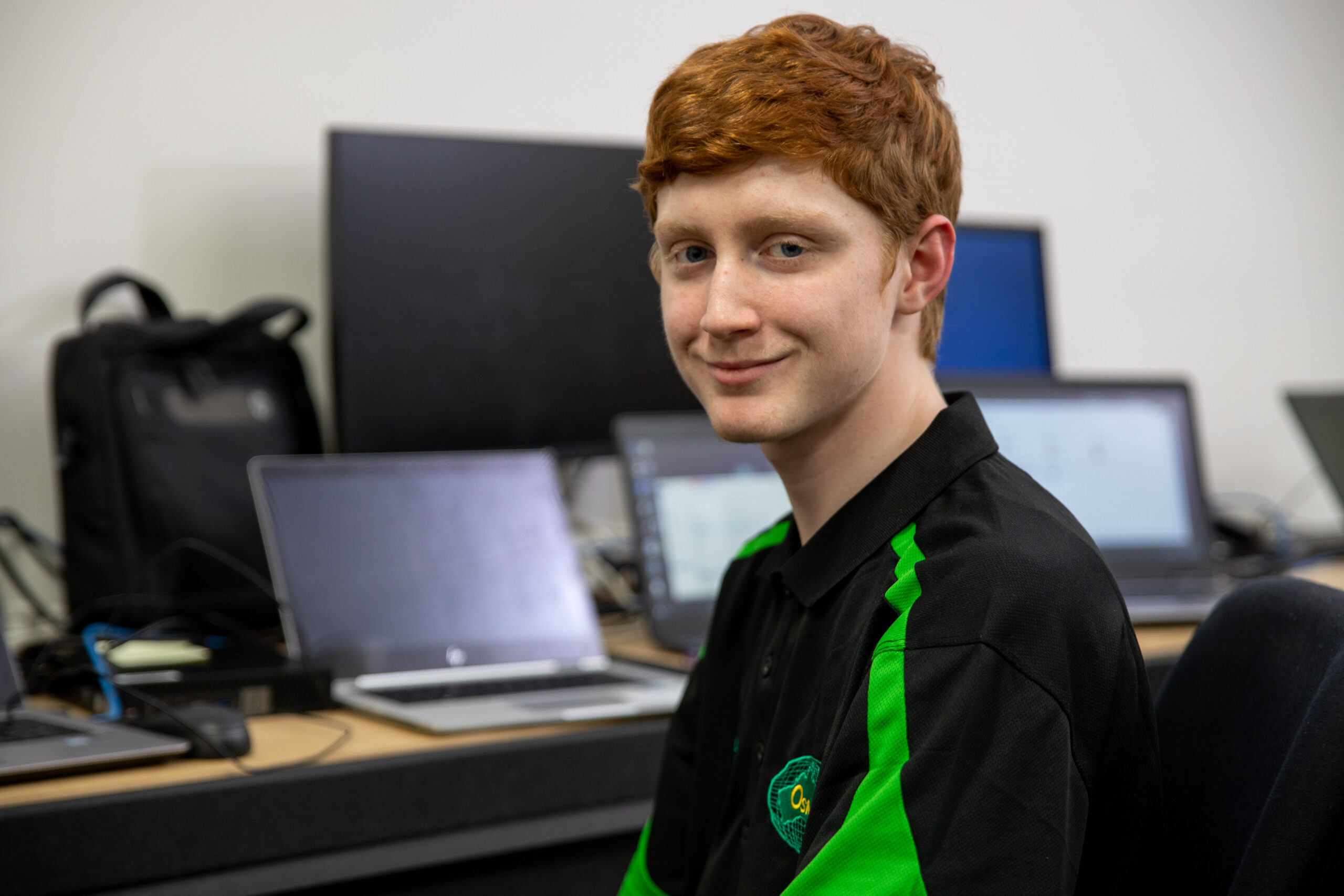 Name: Dylan
Job: Trainee IT Officer
Location: QLD
"There are so many benefits
in this program."
---
What tasks does your job include?
In my role I work within the Digital Partnership Team, Customer Service Branch, eHealth Queensland. This role is primarily a customer service role to assist with IT service requirements across Queensland Health. The daily activities in my role are service calls, customer enquiries & service, installation of new software, creating software packages and the delivering of new laptops or exchanging desktop computers for staff.
In my role I most enjoy the social interaction with customers. I enjoy meeting new people and I feel that I am learning new skills from the people I meet. I like that I can use these new skills in the workplace. As a student I most enjoy the exposure and experience I gain from participating in the workplace environment. It allows me to develop and broaden my skills and I can see through practical application how what I am learning in my certificate studies, applies in the workplace. This really helps me to solidify my learnings through practice.
What has your journey been to get this job?
I attend Mabel Park State High School. I learned about the Department of Health IT traineeship as it was advertised at school through our career guidance officer. OSMAC apprenticeships (the group training organisation) held several information sessions at the school explaining the program to us. After attending one of these sessions I was very interested and submitted my resume and a cover letter to apply for one of the IT trainee roles. Following this I was invited to attend a Career Inspirations Day hosted by eHealth Queensland at their corporate office in Fortitude Valley. This day was fantastic as we all got to see the workplace, meet the supervisors and managers, ask questions and see some of the new and innovative work that eHealth Queensland does for Queensland Health. We even got to meet their new A.I. robot, that is being trialled to assist patients in hospitals, which was very cool. Following Inspiration's Day, I was lucky enough to be offered one of eight traineeships on offer which I was happy to accept. I commenced study and work in the April 2019 school holidays. This program runs for 12 months and includes 375 hours of paid work experience and on completion a Certificate III in Business – IT Services.
What is one thing about your study and/or job that you would love to share with people considering this career?
There are so many benefits in this program – it is a fantastic opportunity, gaining experience working with a large organisation like Queensland Health. I can see that I am gaining a wide range of skills that I will be able to use in my future career. It has aided in my decision to want to continue pursuing a career within IT and communications.
I have found that finding work/school/life balance can be challenging at times, but there are support networks available to help me. I feel well supported in knowing I can reach out for help at any time, and I will receive it.
The rewards so far include meeting new people, learning new skills and of course earning money! I am really enjoying the independence that having my own job and income brings.
My hope at the end of my traineeship is that I will be able to apply and get a full-time job with eHealth. Having this experience has allowed me to see that I really enjoy this work and want to continue to grow and develop here.
What are your future plans for work and study?
I would like to work full time with eHealth. I would like to do further study in IT.