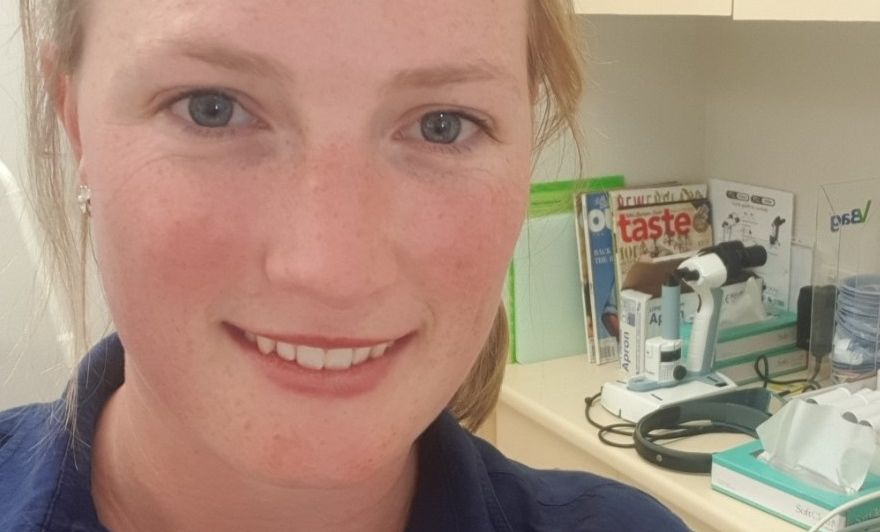 Name: Megan
Job: Enrolled Nurse
Location: Goondiwindi, QLD
"I enjoy the sense of achievement."
---
Why did you choose this field of work/job?
I had always had an interest in nursing and I really didn't consider any other options.
What tasks does your job include? What do you love about your job the most?
I have worked in aged care primarily since I started my nursing career when I was 15. This involves personal care work with the residents as well as wound dressing, medication rounds and assisting with doctors' rounds.
I have just started a new role with a medical centre in Goondiwindi, where I support the GPs working with patients doing things like spirometry, venesection, assisting with excisions, sterilising equipment, wound dressings, syringing ears and immunisations.
What I love about working in health is the opportunity to do so many roles within the one industry. I also enjoy the sense of achievement you get from knowing that you've helped someone to feel better by just doing your job.
What was your study journey to get this job?
I was given the opportunity of doing a Certificate III in Aged Care as a school-based trainee when I was in Year 10 at school.
When I finished school, I started my Diploma of Nursing with TAFE. While I was studying my Diploma, I worked as an Assistant in Nursing in aged care and in hospitals, in both the public and private sectors. I completed two semesters, then took some time off to have my first child. I was able to go back and complete the last semester of my Diploma, which I did through a combination of videoconferencing and residential school, because I was living in Kingaroy.
After I graduated, I was employed as an enrolled nurse with an aged care facility in Goondiwindi. I am now still working at the aged care facility, as well as doing a day a week with the medical centre.
What are your future plans for work and study?
As a mother of two young children, I am happy with what I'm doing at the moment, as I can work flexibly. However, I am very interested in becoming a midwife so, when the kids are a little older, I'd like to go back to study and realise this dream.
What is one thing about your study and/or job that you would love to share with people considering this career?
Doing my Certificate III as a school-based trainee really gave me a lot of good background knowledge that helped me when I studied my Diploma. I was already familiar with the terminology, the workplace, the routines and the different roles. I was so grateful that I had that knowledge once I started doing my Diploma, where the expectations in terms of assignment work, etc, were much higher. I think the Diploma would have been a lot harder if I hadn't had any exposure to the health environment.