Allied Health Assistant (Acute and Restorative Care of the Elderly)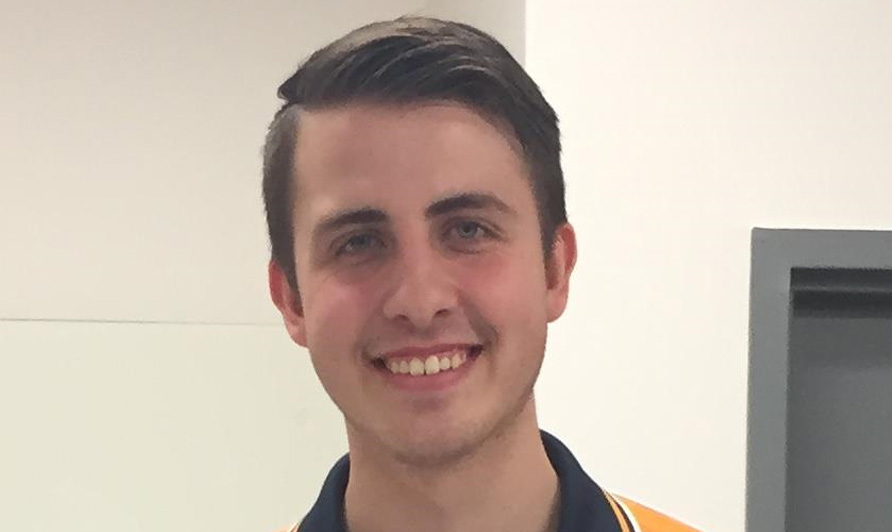 Name: Ryan
Job: Allied Health Assistant (Acute and Restorative Care of the Elderly)
Location: Nambour, Sunshine Coast, QLD
"Never be afraid to ask questions."
---
Why did you choose this field of work/job?
I chose this field because I wanted to work hands-on with people to empower them and help them produce positive change in their lives. This job allows me to live out my values of compassion and care and challenges me to pursue opportunities for growth each and every day.
What tasks does your job include?
My role is to assist allied health therapists to carry out therapy with patients in a hospital ward, with the aim of restoring each patient's health and wellbeing and supporting them to return home so they can engage with the activities and people that are important to them. The tasks involved in my role are diverse. On any given day, I will be helping people learn to walk again, improve their strength and balance so they can safely navigate their home environment and community, re-learn to feed and dress themselves, cook safely and handle money correctly. We also run meal groups on the ward, where patients have the opportunity to build social and emotional skills and develop their speech and thinking processes, while also relating to others about pastimes and memories that are important and significant to them. Learning about each person in this way helps us to tailor the patient's therapy programs to their individual needs and preferences.
What do you love about your job the most?
I love building strong relationships with the patients I work with, sharing in their journey and being alongside them as they work to recover from their injury or illness. I also love working with a team of dedicated therapists who genuinely care for their patients and each other and show that care and compassion in the way they work.
What was your study journey to get this job?
I began working as an Allied Health Assistant without role-specific qualifications but had previously studied and worked within related areas including science, occupational therapy, youth work, teacher aide support and disability care. Once starting in my role, I learnt relevant on-the-job skills, and am currently studying a Certificate IV in Allied Health Assistance to strengthen my knowledge, understanding and skills in the role.
What are your future plans for work and study?
In the future I would like to grow my experience within other hospital wards and community-based rehabilitation settings and keep an eye out for potential leadership opportunities. In the long term I am also considering undertaking further study to become an Allied Health Professional.
What is one thing about your study and/or job that you would love to share with people considering this career?
If you are passionate about helping people and want a hands-on job where you can work with people from diverse backgrounds and support them to achieve their recovery goals, this job is very rewarding. Working as an Allied Health Assistant provides you with valuable insight into the field of Allied Health and each of its disciplines. The best advice I received was to never be afraid to ask questions, even the silly ones – every experience can be a great learning opportunity.