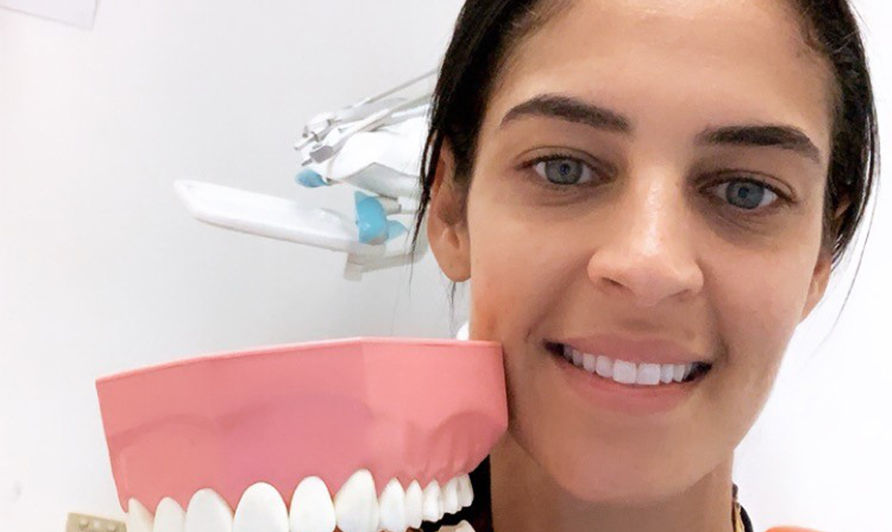 Name: Kirrily
Job: Oral Health Therapist (GradCertOHSc)
Location: Brisbane, QLD
"The reward is being fortunate enough to help someone that is in need."
---
Why did you choose this field of work/job?
I've always had a passion for health and wellbeing. After high school, I began my career in the field of dentistry as a dental assistant for a specialist Endodontic practice. I worked in a clinic with a Professor and multiple university dental lecturers. I loved being surrounded by academics and experts in the field and knew I wanted to further my skill to be just like them.
I feel great satisfaction knowing I can contribute to improving ones quality of life, self-confidence and overall wellbeing. My true passion is helping my Indigenous community to improve their oral health and to share my knowledge to close the oral health discrepancies they face.
What tasks does your job include? What do you love about your job the most?
While using my degree to the absolute fullest, I deliver a high level of culturally safe and appropriate oral health care to the Indigenous community of south east Queensland.
I provide general and emergency oral health care in the dental clinic, diagnosing and treating dental decay and gum disease. I also undertake examinations, cleaning, fillings and extractions, and take x-rays and impression for mouth guards. I can perform instant whitening and take home whitening treatments.
My qualifications allow me to work closely with a number of specialists including Orthodontists (braces) and Periodontists (gums and bone).
Oral health education and instruction is a major component in my job. I educate patients on good hygiene and plaque control, the effects sugars can have on their oral health, smoking cessation and any oral health-related links to medical complications. I regularly visit healthy lifestyle community events and patient education sessions such as Kindergartens and school, and pre and post-natal information sessions delivering this information.
I love sharing my knowledge and skills with the wider community. It's amazing when you gain a strong connection and a deep level of respect from your patients and are able to change and help improve their smile.
What was your study journey to get this job?
I completed a Certificate III in Dental Assisting through the Australian Dental Association in 2007. The course was predominately online work but also face-to-face one night a week. This course really drove my passion to extend my knowledge in oral health. In 2010, I was accepted into a Bachelor of Oral Health at the University of Queensland. This degree was a tough but rewarding three years of full-time study. Then, more recently, I completed a post- graduate certificate in Oral Health Science with the University of Adelaide via online and face-to- face block work at the university's dental school. This degree extended my scope of practice to enable me to treat adult patients.
What are your future plans for work and study?
I will continue to personally and professionally develop my oral health knowledge and skills through continuing professional development courses. I see myself developing culturally appropriate and safe oral health care plans for the Indigenous communities in both the urban and rural setting, from the very young through to the elders.
My future professional goal is to make great changes at a community, state and national level to improve the oral health outcomes for Indigenous Australians by limiting barriers like access, resources and retention.
I hope to further my study in the public health sector to gain knowledge in policy writing to aide in my skills for program development.
What is one thing about your study and/or job that you would love to share with people considering this career?
The reward is being fortunate enough to help someone that is in need. Studying and working in the field of oral health has a special focus as well as a holistic view. This field is challenging, complex and requires great attention to detail.
I've been in the oral health world for twelve years and still really loving my job. Most dental clinics run at normal business hours with the occasional extended hours and not to mention the great pay cheque at the end of the week.
A career in oral health has given me independence, leadership, allowed me to contribute towards a multi-disciplinary health care plan and strengthened my passion for health and wellbeing. I couldn't think of another career that would give me such gratification.