Business Administration – Payroll Services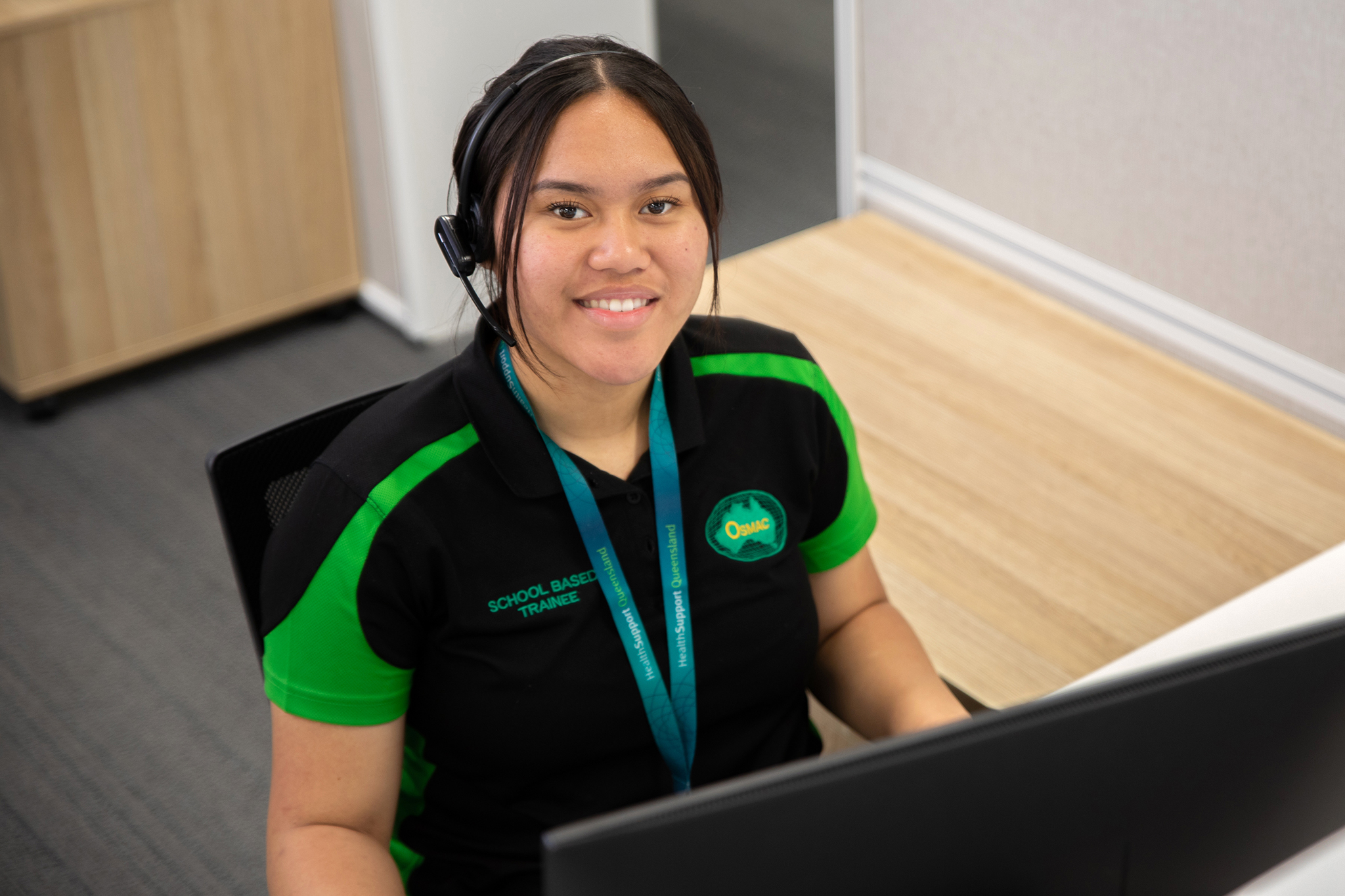 Name: Leahtrice
Job: School-based Business Trainee
Location: Brisbane, QLD
"Working in business is a career that has always excited me."
---
Why did you choose this field of work/job?
I chose this field of work because working in business is a career that has always excited me and with three years of studying business at school as an elective, I decided that business was really what I wanted to pursue.
In April 2019, I secured a school-based traineeship with Queensland Health working in Health Support Queensland's Workforce Management System Support (WMSS), Payroll Portfolio team.
What tasks does your job include? What do you love about your job the most?
In my team, we support Queensland Health workers by giving new employees access to Queensland Health services such as 'My HR', Streamline and service-line. We also activate their accounts, recreate new or expired passwords and update their personal details. This often involves answering phone calls to assist employees with these types of enquiries.
What I love about my job is when people thank you at the end of each phone call and say things like "WOW! You're so amazing" or "Magical, how did you do it?" The little things like this in my job really make me happy and make me want to continue to help the people that help Queenslanders.
What was your study journey to get this job?
In April 2019, I was one of three students who were successful in securing a school-based traineeship with Queensland Health. The qualification of this school-based traineeship is a Certificate III in Business.
I spend 1 day a week at my traineeship to complete the practical side of my qualification and complete my Certificate III assignment and assessment tasks online, face-to-face, and through school.
With the theory part of my traineeship, I also complete 2-3 days of block training on the holidays.
What are your future plans for work and study?
My future plans for work and study is to put my qualification to good use while I work part-time and I believe that I can achieve that with the help of my Certificate III in Business.
With my work and employment pathway I would also consider seeking employment here at WMSS Payroll Portfolio when I graduate from school. This is because I would have experience and know how to complete the job. I also love the job and value the safe environment that they provide here, and how they value me being a part of their team, even as a school-based trainee.
What is one thing about your study and/or job that you would love to share with people considering this career?
One thing about my school-based traineeship that I would love to share with people, and especially with other high school students, is that health is made up of so many industries. Each one of these industries benefit, support and help all Queenslanders. I believe many of these positions are suitable for anyone.
For me, having the opportunity to complete a Certificate III qualification as a school-based traineeship, has been the best thing that I have ever considered doing while in high school. This has helped me personally, as I have gained confidence and also met kind and caring people that I call my colleagues. This traineeship has also helped me to gain firsthand experience in a large organisation while still in school.
I found the support from my school career advisors really helpful, as they encouraged me to apply for the traineeship and assured me that whatever the outcome, I would become successful and get an interview.
I have also found the support of the Group Training Organisation helpful as they have ensured that as a trainee, I felt safe and comfortable in my workplace. They have also provided assistance if needed with schoolwork, theory work for our qualification and work at our workplace. I am very grateful for that.