Assistant in Nursing – Maternity Support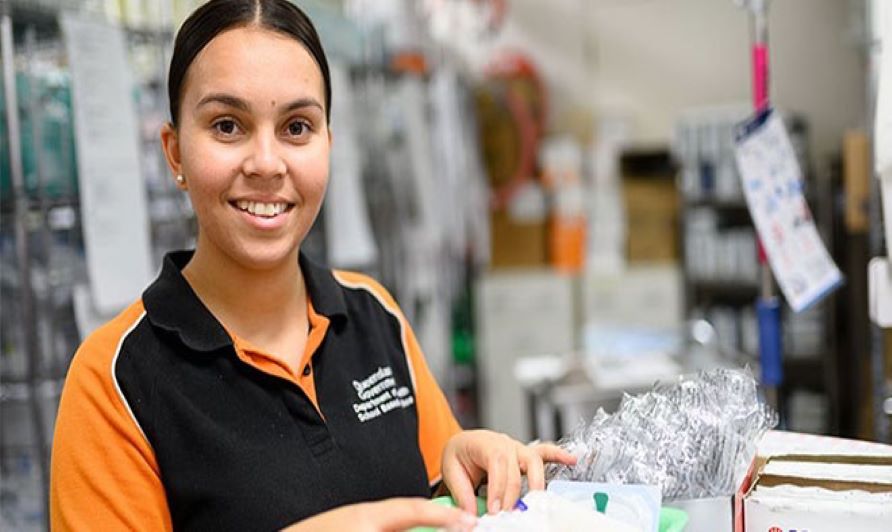 Name: Shaunah
Job: Assistant in Nursing
Location: Redcliffe, QLD
" I love healing my culture and especially their health."
---
Why did you choose this field of work/job?
I am a proud Kamilaroi woman from Mungindi. Coming from rural Queensland, health is not the main focus of the community. The reason as to why I chose my job is because I always wanted to work in the health sector and help my community. When in high school I moved to Brisbane to pursue my dreams and gain a better education. I also had the opportunity of undertaking a school-based traineeship which gave me a glimpse of what its like to work in the health industry. I worked extremely hard for two years, which gave me my role as an Assistant in Nursing. Since finishing school, I have been working at the Redcliffe Hospital and will soon be commencing my Bachelor of Midwifery at the Australian Catholic University, which I can't wait to pursue.
What tasks does your job include? What do you love about your job the most?
My job includes patient care, handling and hygiene, and also stocking patient essentials. I look forward to going to work especially when I am working one-on-one with patients who have dementia, substance abuse or aggressiveness. This is because I get to learn their stories and give them support to really improve their health while in hospital. Hearing their stories and giving them the necessary nurture and support is the best feeling for me, knowing that I get to support them mentally and emotionally. I also work with showering, stocking and helping with bed mobility and toileting.
What was your study journey to get this job?
I completed a Certificate III in Health Services Assistance alongside a school-based traineeship at the Redcliffe Hospital. During my studies I also had the opportunity to apply for the Queensland Training Awards, which I successfully won at the regional and state level, representing Queensland in the Australian Training Awards. Here, I also expressed how I felt about my culture and indigenous health by sharing my views on creating a foundation for indigenous mothers with their childbearing experiences, and creating more knowledge in that sector.
What are your future plans for work and study?
My future plans involve finishing a Bachelor of Midwifery. After gaining experience with mums and bubs I would like to look into creating a foundation helping indigenous mums with pregnancy and the after care. This means a lot for me to pursue one day.
What is one thing about your study and/or job that you would love to share with people considering this career?
I love healing my culture, especially their health, and aspire to develop the knowledge and experience to help my community alongside the wide Indigenous community. I believe that staying connected to my people and having the initiative to make the change, really creates motivation for me.