Assistant in Nursing – Maternity Unit Manager Support (Student Midwife)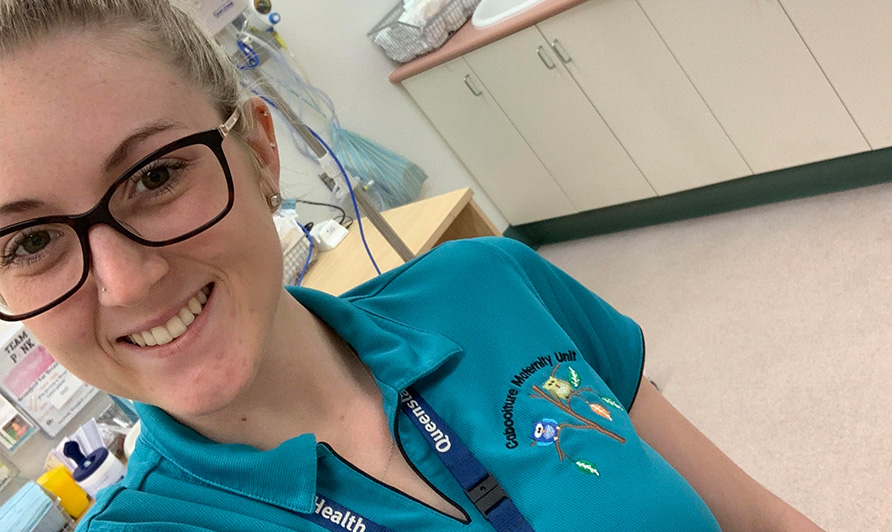 Name: Siobhan
Job: Assistant in Nursing - Maternity Unit Manager Support (Student Midwife)
Location: Caboolture, QLD
"I love every aspect of my job."
---
What tasks does your job include? What do you love about your job the most?
Currently I am employed as support for the Maternity Unit Manager at Caboolture Hospital. This job includes providing direct assistance to the Unit Manager with general office and administration tasks within the maternity unit. I am also able to work as a clinical AIN (Assistant in Nursing) and pick up casual shifts when required by the hospital. I love every aspect of my job. From the patient contact, to providing clerical assistance I am gaining valuable skills that I am able to utilise interchangeably through my university degree and through my career as a midwife.
What was your study journey to get this job?
My study journey began in Year 10 when I attended the information night for the school-based traineeship program at Caboolture Hospital. From here I progressed through the interview rounds and was successful in gaining a position as a school based trainee (Certificate III in Health Services Assistance). Over two years (Years 11 and 12) I attended a shift once a week in various clinical areas to gain hands on, practical experience. The theory for the course was completed by working through different modules in a workbook.
What are your future plans for work and study?
Currently I am in my second year of studying a Bachelor of Midwifery. I am fortunate enough to be able to work whilst studying. My future plans consist of completing my midwifery degree and graduate year, with the possibility of further post-graduate study. I would eventually like to work my way up into management, or head out west and work in a rural and remote town providing midwifery care for women and their babies.
What is one thing about your study and/or job that you would love to share with people considering this career?
My decision to undertake a traineeship during school was, what I consider, one of the best decisions of my life. It has allowed me to develop practical skills that I would not have gained anywhere else. Although it was hard to juggle two part-time jobs and complete Year 12, I enjoyed every minute of it. The thing I love most about coming to work is seeing the new mothers with their babies and being able to be a part of their journey, whether it is in a small or large way.